At least 49 people have been killed in a powerful bomb blast at aImam Bargah in Shikarpur Pakistan.
More than 50 people were wounded in the attack, which happened in the city of Shikarpur, during Friday prayers.
Part of the mosque is believed to have collapsed after the explosion, trapping some of the wounded beneath the rubble.
Bystanders pulled victims from the debris and brought them to hospital by car as locals say there were not enough ambulances available.
The army later sent additional vehicles to transport people to hospitals.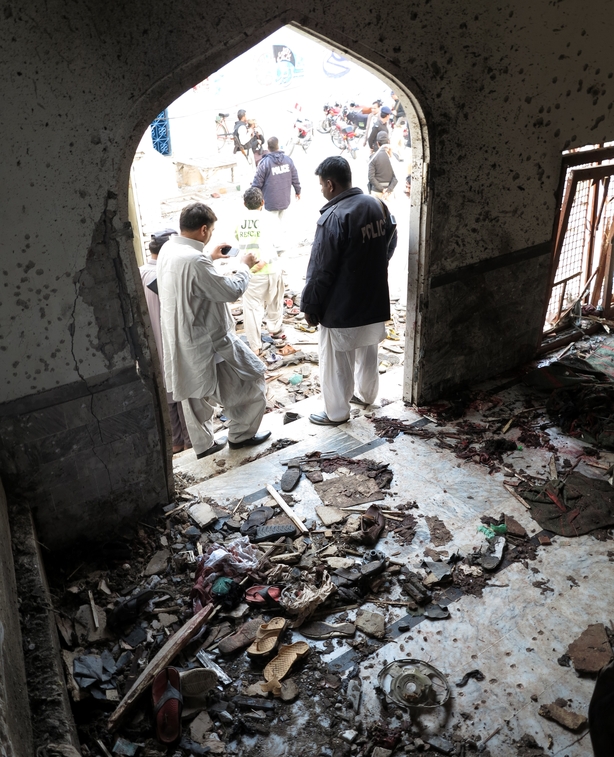 A local doctor said the death toll is unclear as they attempt to compile lists from nearby cities where the wounded are taken for treatment.
Local media reports suggest that the blast could have been a suicide attack, but police are investigating.